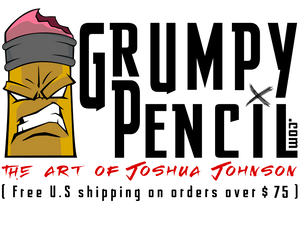 NOT YOUR AVERAGE PATCH COLLECTION
Grumpy Pencil velcro patches, apparel and artwork that are finely detailed and far from ordinary. Hand drawn - some of the best items in the industry! All created by yours truly artist Joshua Johnson. Shop our collection now!
Subscribe to our newsletter
Promotions, new products and sales. Directly to your inbox.